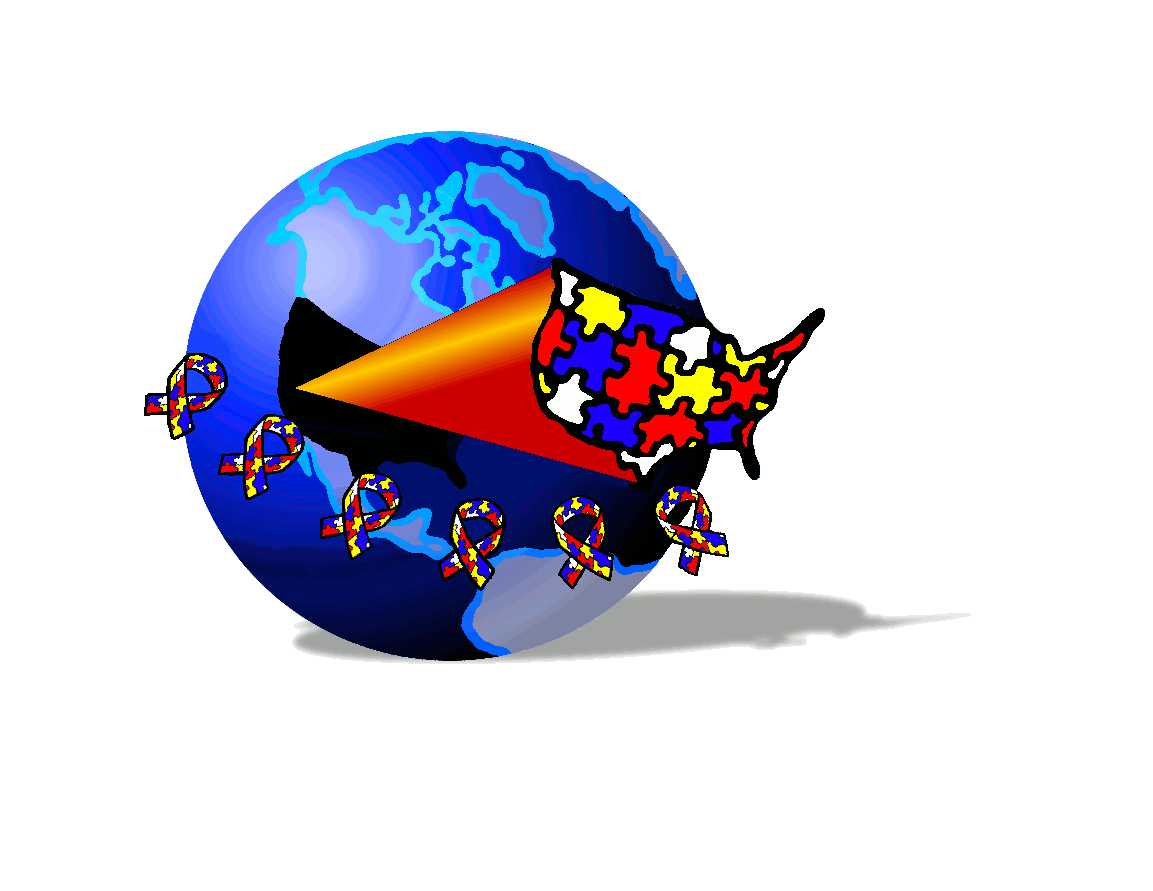 Miles4Autism
"An unexpected journey to discover your child's potential... With us the journey is PRICELESS!!!"
Not-for-profit organization, where your donated dollars will afford us to offer a free therapy & socialization clinic to children and adults on the spectrum
Miles Knight Estrada, 13, about to announce who has won a Trader Joe's gift bag at a recent Miles4Autism fundraiser at Selma's Chicago Pizzeria in San Clemente.
Linda Hogan-Estrada and husband Joe Estrada stand with their son Miles at a recent Miles4Autism benefit at Selma's Chicago Pizzeria in San Clemenrte where Miles conducted prize drawings.
Linda Hogan-Estrada and her son Miles enjoy a tender moment during a recent fundraiser for Miles4Autism, held at Selma's Chicago Pizzeria in San Clemente.
Miles Knight Estrada, right, namesake for Miles4Autism, greets his half-brother Brandon at Selma's Chicago Pizzeria in San Clemente.
Miles Knight Estrada, right, chats with his father, Joe, during a recent benefit at Selma's Chicago Pizzeria in San Clemente. Miles' familiy is seeking help to launch a novel concept -- a toy, thrift and consignment store that would support free therapy and socialization for kids with autism.
Miles Knight Estrada, left, enjoys camaraderie during a Miles4Autism benefit at Selma's Chicago Pizzeria in San Clemente to help launch a program to assist other kids living with autism.
Dec, 2014
Kaitlan Propeck, Journalism Student
https://webmail.west.cox.net/do/redirect?url=http%253A%252F%252Fyoutu.be%252Fl06GNisfpbQ
Nov,2014
Burrous' Bargains, Miles4Auitsm
http://ktla.com/2014/11/22/burrous-bargains-fancy-finds-at-thrift-stores/
April 26th,2014
Thrift For Autism!! Article written by: Cathy Shannon, Orange County Bargains, Examiner.com https://webmail.west.cox.net
Much good can start with just one person and a vision. Add a little community support- say, from thrift shoppers using their thrifting, shopping, and donating skills. Who knows what could be achieved? Could thrift shoppers become a force in dealing with the puzzle of autism? Someone believes in the community power to achieve that goal. That someone is Miles Knight Estrada. Miles Knight Estrada is an enthusiastic fourteen-year-old young man from San Clemente with many talents and dreams, but he is one of the 2 million people in the US diagnosed with autism. Young Miles and his parents Linda and Joe are the faces of a growing community of autistic people and their families. The autism in their lives dictates special needs that can be overwhelming and expensive- needs for therapies, skills, and socialization so autistic children can have a fulfilling role in society. Schools cannot provide for all the need. Many treatments for autism fall between medical and educational definitions, with neither side taking ownership. Parents have few options or cannot afford expensive therapies. Thus began Miles4Autism. The idea is simple: to start 5 thrift stores in a 30-mile radius with donated and consigned goods and toys. From those proceeds raised at the stores, open a therapy center and "fun zone" for autistic children. Needed therapies are offered free of charge, along with a safe "play" place for autistic children to enact the socialization skills they learn. The Miles4Autism vision is beginning to unfold. Their first thrift shop is located at 31678 Coast Highway Laguna Beach (next to the 7-11). Their second shop is in San Juan Capistrano at 31896 Plaza Drive E-4 behind the Marshalls Center (through the Capistrano Home Center archway at the back along the freeway). Information is available on www.Miles4Autism.org. Now for the community part of the vision- the part that Miles is trusting will happen. Miles4Autism needs lots of help, in lots of different ways. Clean out your closets for a cause. Donate items to either store. The two fledgling stores are looking for gently used items of any sort. Support the thrift stores- there are lots of great bargains available- so GO SHOP. Support their fundraisers. The next one is July 9- "Eat Dough/Raise Dough" at Selma's Pizzeria in San Clemente. Or just donate. Or become a corporate sponsor by emailing Linda@Miles4Autism@cox.net. (Join other sponsors such as LaserQuest, Men's Wearhouse, J Darby Photography, Syrens Hair Parlor, Active Culture, Edible Arrangements, Surf Brothers Teriyaki, SereneQi Acupuncture, Selma's and more). Do some small thing. Small steps done together can accomplish so much help for kids like Miles and their families. Thrift for autism.
FRED SWEGLES, ORANGE COUNTY REGISTER
Mom seeks to establish a comfort zone for autistic children
By FRED SWEGLES / STAFF WRITER
Published: Jan. 17, 2014 Updated: Jan. 18, 2014 9:24 a.m.
THE NEED
• A government report states that autism affects 1 in 88 children and 1 in 54 boys.
• Autism is the fastest-growing serious developmental disability in the U.S.
• The Ganz study reports that school districts' resources often are limited. What parents believe is an appropriate education often doesn't match up with what schools provide.
• Many of the treatments for autism straddle a line between medical and educational, giving room for insurance companies and school systems to each claim that it's not their responsibility, leaving parents to foot the bill or go without treatment.
• This is a lifetime disability.
San Clemente mom Linda Hogan-Estrada is out to open a new kind of business in 2014 – a toy store, consignment store and thrift shop, all geared to provide free therapy and socialization to children with autism in an environment she calls the fun zone.
Her idea is to fund the therapy with proceeds from the shops. Her son Miles, 13, was diagnosed with autism 11 years ago. She foresees Miles4Autism as a place in San Clemente where people can volunteer, shop, donate items or drop off consignment pieces – all to support autism therapy and socialization.
We asked about her quest.
Q. Why start this?
A. We have spent too many hours in therapy to count, and 99 percent of those hours were paid by cash. Some therapies are not always covered by insurance. I paid out because I saw a huge future for my child. It wasn't going to happen by itself or overnight. Many parents are unable to pay for the appropriate amount of therapy. They have to choose between household bills over therapies. The children are the ones who suffer. The more therapy and socialization a child gets, the better the results in their diagnosis.
Q. How has Miles fared?
A. He is very high-functioning today and peers enjoy his company at school. The services these children require and the help these families need should not be a luxury. It should be a given. One should not feel alienated or give up hope just because their child has a diagnosis of autism. It just is an unexpected journey to discover your child's potential, but with Miles4Autism it will be priceless.
Q. Why this approach?
A. I went to a hospital for a social group through my insurance and was saddened to find out none of these children had friends at school. I have spent a lot of time and money on giving my child social opportunities, such as birthday parties with peers from school. Today he has acceptance and friends at school. I decided to do something about this: Why not find a way to pay the salaries of the therapist and offer no-cost therapy along with a place for them to exercise their newfound social skills? That is where the fun zone comes in. Most children on the autism spectrum go to therapy, home, therapy and home again, never having the opportunity to generalize their skill in a safe place.
Q. How will it work?
A. These children on the spectrum have a very high antenna for true and honest kindness. They really thrive and blossom around positive energy of others and retreat and isolate themselves when around negative souls. When you see a child have a meltdown, don't send them negative energy – send them positive, loving energy. At Miles4Autism, there will be an unlimited fun-safe experience to explore and enjoy a social lifestyle, which is very rare for these children. We will have a volunteer peer program where children of all ages can learn to work with and befriend children on the spectrum. Once they complete the course, they are given a certificate of completion, which they can use for their job/college apps. Win-win.
Q. Who will you serve?
A. First and foremost, the San Clemente autism community where we have raised my son since he was 3, and within about a 30-mile radius. My long-range goal is to see these pop up all over the globe. Neurotypical children will benefit from before- and after-school fun as well, helping them avoid in becoming latchkey children for a small donation. Miles4Autism will alleviate the emotional and financial burden from parents while boosting the local economy.
To learn more about the Estrada family's endeavor or to help make it a reality, visit miles4autism.org.
Selma's Chicago Pizzeria in San Clemente hosts quarterly fundraisers. The next one is April 9.
Source: Miles4Autism
Contact the writer: 949-492-5127 or fswegles@ocregister.com
Mailing Address:
31678 Coast Hwy.​​​​​​​​ #A
Laguna Beach, CA 92651
© 2012 by Miles4autism.org​
Call:
T: (Linda) 714-943-6882​
Shop:1-844-MILES4A
1-844-645-3742